FIRST SESSION
Copernicus-based advanced advisory services for smart agriculture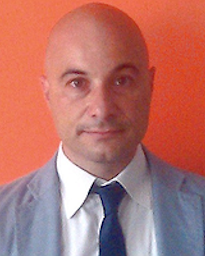 Carlo De Michele
Ariespace S.r.l., Italy

ABSTRACT. The lecture will present the most advanced technologies that exploits Copernicus satellite constellation to provide smart advisory services for optimal management of open field crop productions.
SECOND SESSION
Big data for agriculture: challenges and opportunities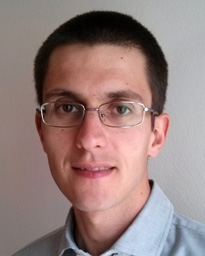 Dr. Edoardo Pasolli
University of Naples "Federico II", Italy

ABSTRACT. In the last few years, big data technologies have received a growing interest in multiple domains including agriculture. Large amount of data of different nature can be acquired, analyzed, and used for decision-making processes. In this introductory lecture, we will have an overview on recent advancements in the big data field in conjunction with data analysis methodologies, with particular emphasis on current challenges and future perspectives.
Dr. Edoardo Pasolli, PhD in Information and Communication Technology. Assistant professor at the University of Naples Federico II, Dept. of Agricultural Sciences. Guest editor for the special issue "Advanced machine learning approaches for hyperspectral data analysis" in MDPI Remote Sensing.
THIRD SESSION
UAV applications for Agricultural Services in Agriculture 4.0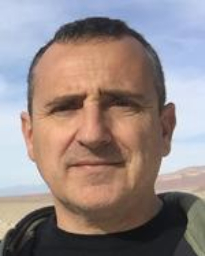 Paolo Gay
DISAFA, Università degli Studi di Torino

ABSTRACT. In agriculture, the use of UAVs is generating great expectations. However, nowadays the adoption of drones is mainly confined to remote sensing applications (crop monitoring, soil/field analysis, irrigation planning). More advanced solutions for e.g. crop planting or spraying applications are mainly designed to operate in specific and limited scenarios, such as flat terrains covered by crop with homogeneous canopies (e.g. wheat or paddy fields), where operations are mainly performed from the top of the crops. In general, the level of engagement of the available solutions is far from being completely representative of the real potential of these new tools.
Aim of this lecture is to presents a framework of possibile innovative solutions, in the spirit of Farming 4.0 principles, for extending the use of drones in agriculture to scenarios in which conventional machines are not employable.
Prof. Paolo Gay, Degree in Electronic Engineering and PhD in Systems and Computer Engineering, is a Full Professor of Agricultural Engineerinng at the University of Torino, Dept. of Agricultural, Forest and Food Sciences. He is author of more than 160 paper published in international journals and conference proceedings. He is/was Principal Investigator (PI) in more than twenty competitive research projects. His research interests are in precision farming, robotics for agriculture and protected crops, modelling of agricultural processes and systems.