Precision Horticulture - Application of plant sensors in the production process of fruit and vegetables
ORGANIZED BY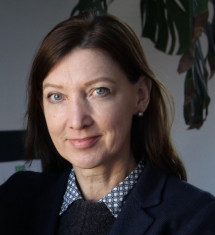 Manuela Zude-Sasse
Leibniz Institute for Agricultural Engineering and Bioeconomy (ATB), Germany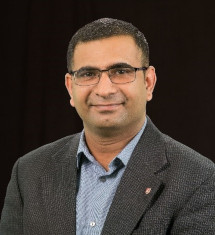 Lav Ramchandra Khot
Washington State University, USA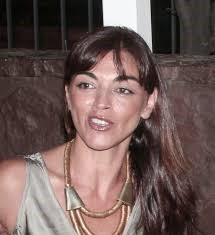 Stefania De Pascale
University of Naples Federico II, Italy
ABSTRACT
The session is focused on the latest technological developments and applications for precision horticulture. Studies concerning advanced monitoring and control technologies to fine-tune crop production practices are welcome. Specific focus is given to technological applications for controlling environmental conditions, lighting, irrigation and nutrition as well as crop development. Selected papers will be proposed for a Special Issue on Sensors.
TOPICS
We welcome contributions that covers the following topics:
Plant sensors both in open and protected environments
Optimal integration of data and models for decision support systems
Production forecasts and measurements
Pilot lots of precision horticulture
Optimising water use efficiency by means of plant data
Spatially resolved plant and soil data in open-field production
IoT considering plant data aimed at optimised production measures
ABOUT THE CONVENERS
Manuela Zude-Sasse: Subsequently to the study of chemistry, promotion and habilitation in applied plant physiology at the Humboldt University Berlin, Germany, and postdoc position at INRA, France, Manuela Zude owned a professorship at the Applied Beuth University of Technology Berlin, and presently serves as group leader for precision horticulture at the Leibniz Institute for Agricultural Engineering and Bioeconomy (ATB) located in Potsdam, Germany. Former studies were aimed at defining the effects and interactions of reduced oxygen partial pressure to quantify plant metabolic responses (exchange of volatiles, water relations and pyridine nucleotides in fruit trees). More recently, research focus is on assessing fruit compounds for determining the fruit maturity stage and nutritional value by means of UV/VIS/NIR spectrophotometry, chlorophyll fluorescence kinetic analysis, laser-induced fluorescence spectrophotometry, spatially-resolved spectroscopy and reference chromatographic techniques. Multidimensional data obtained using those methods are analysed by means of chemometric and generic modelling methods. Objectives of such studies target basic research on the implementation of in-situ plant data into physiological models to support the sustainable intensification of fruit production.
Lav Ramchandra Khot: Dr. Lav Khot is Assistant Professor of Precision Agriculture in the Department of Biological Systems Engineering, Washington State University, USA. His research and extension program at WSU's Center for Precision & Automated Agricultural Systems focuses on "Sensing and automation technologies for site specific and precision management of production agriculture". He is an active member of the ASABE since 2005 and serves as Associate Editor of MS Technical community of Transactions of ASABE, Applied Engineering in Agriculture. He is recipient of 2018 New Innovator in Food and Agriculture Research Award, Foundation for Food and Agriculture Research, Washington DC. Dr. Khot also the chair of 'Mechanization, Digitization, Sensing and Robotics Working Group' of International Society for Horticultural Science.
Stefania De Pascale is full Professor of Horticulture at the Department of Agricultural Sciences in the University of Naples Federico II. She obtained a B.S and a M.S. in Agricultural Sciences in 1990 (first-class honors). She also obtained a post-MA and a Perfezionamento diploma in Landscape design and ornamental horticulture and a M.S. in Green areas and landscape design (first-class honors). She teaches in courses on Vegetable crops production, Crop-physiology, Greenhouse horticulture and Landscaping and supervises BSc, MSc and PhD students. She taught in international intensive courses on greenhouse horticulture and crop physiology. Since she joined the Department of Agricultural Sciences in 1993, she and her team have performed numerous researches both in field and in greenhouse to determine the effects of environmental and cultural factors on plant growth and development and produce quality on a wide range of vegetable and ornamental crops. Recent research activities regard the functional biology of water and salt stress adaptation, the influence of pre-harvest and post-harvest conditions on nutritional composition of vegetables, the sustainability of protected cultivation, the setup of a Bioregenerative Life Support System based on the use of higher plants for food and oxygen production, CO 2 regeneration and water purification and the effects of "Space environment" on plants. Stefania has been the Chairperson of the ISHS (International Society for Horticultural Science, https://www.ishs.org/) Commission Protected Cultivation (2014-2018) and is the Chairperson of the ISHS division: Protected Cultivation and Soilless Culture and Council Member for Italy (from 2010).