IoT wireless sensor network Powered by Drone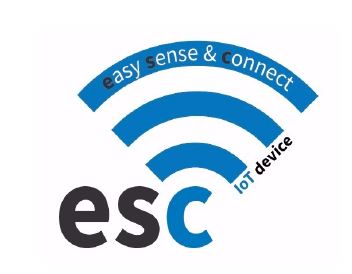 ESC (Easy Sense & Connect) is a product family aimed to monitor and control different type of processes and environment applications requiring high endurance and low energy consumption. Basic architecture elements are shown in following block diagram.

All the elements are characterized by a low energy consumption approach:
The Wireless Data transfer block can be chosen, according to the application, among short/long range and private/public communication link (BLE, LoraWan, NB-IoT);
The Wakeup Device block is customized according to the application: in this specific demonstration case, it is ENABLED BY A DRONE flying over the sensors (GNSS positioned) in environments where no communication link is available, in order to download the Datalogger content of each sensor.
STORYBOARD
A session of humidity/temperature measures must be done for six months -to take and hold HT samples every hour- on a mountain where no communication link is available. A human operator (or a drone which distributes sensors on the land according to a GNSS route plan) puts in place the sensors, taking note of geo location of eachone. After the period of survey, the drone flies over the GNSS location of each sensor and collects the hold data through the wireless link.
LIVE DEMO
On the first day of IEEE meeting three sensors are located inside the Park where needed: their geo location is reported; each sensor registers inside its own Datalogger one temperature/humidity sample per hour.
On the last day of the meeting a drone, equipped with GNSS receiver and the ESC awaking transmitter device, takes off, from the terrace, upon a command given by the laptop computer in the conference room, and goes to the relevant GNSS positions provided by the computer: as soon as it reaches the single position (where a sensor is sleeping), it goes in hovering state and tries to awake the sensor in order to get data. When download has been done (through BLE or LoRa interface), the drone flies over the other targets, then returns at home and lands automatically on the terrace.
An operator takes off the memory card, boarded on the drone, containing the downloaded measures and goes to the conference room to analyze them on the conference screen.
ABOUT THE PRESENTER
Alberto Mennella, CTO TopView srl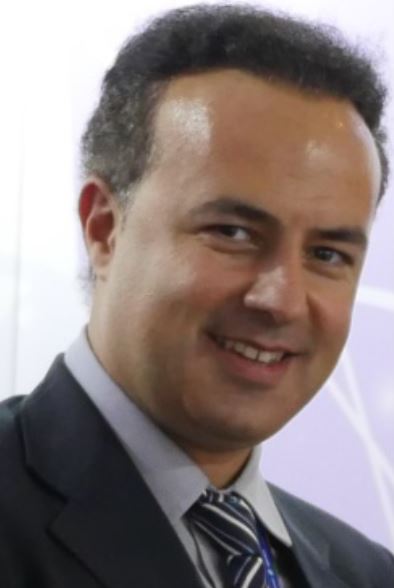 Alberto Mennella holds a Degree in Telecommunication Engineering and a MSc degree in Nautical Sciences with a specialization in Radio Navigation, achieved in 2004 at "University of Naples Parthenope". He worked in various companies in the aerospace industry such as Thales Alenia Space Italy and in the OHB-Italia group, in different GNSS Space programs and Earth Observation satellite systems, with more than 10 years of experience in project management, systems engineering and software design and development. In 2013 he cofounded TOPVIEW, an innovative SME operating in UAS (drones) and IoT (Internet of Things) vertical applications with the role of Chief Technical Officer. His area of interest is Navigation and Integrated Communications with particular reference to unmanned & autonomous systems (UAS/RPAS) in both technical and regulatory/safety aspects. At present time, he is responsible for the technical coordination of main R&D internal activities.